Acoustic Panel is your lucky gift for Saint Patrick's Day! If you're building home studio or wish to improve sound in existing room or closet, get own acoustic panels today with holiday special. Save 10% on all acoustic panels today with coupon code LUCKY
Acoustic Panel is the perfect gift for Saint Patrick's Day!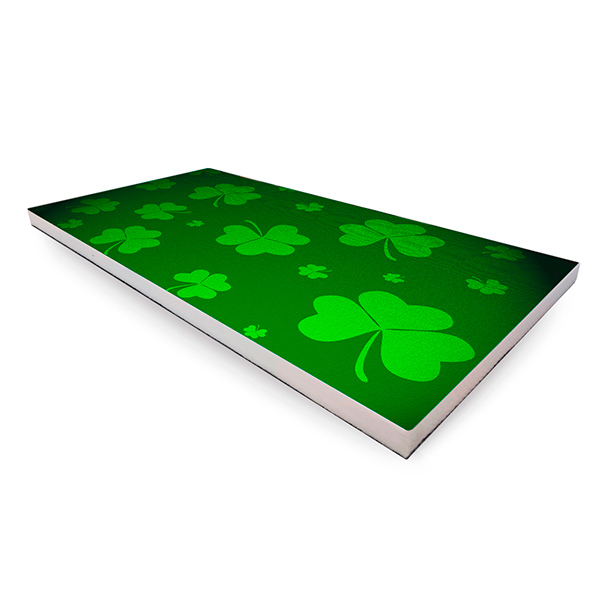 – Beautiful prints directly on acoustic panels. You can print any personal photo, logo or image!
– Most of us still work from home and now we have to combat inside and outside noises. Our panels are built with best sound absorption materials. Acoustic Panels with Sound Blocking Layer which blocks 31 dB of outside noise and provides 95% noise reduction in your studio or apartment (STC 31; NRC is 0.95).
Select Soundproofing Acoustic Panels with Custom Imprint today and save 10% with special coupon: LUCKY
Are you in hurry? Select acoustic felt panels in white, grey or black colors! These acoustic panels are in stock and can be shipped at once!
Happy Saint Patrick's Day!